Members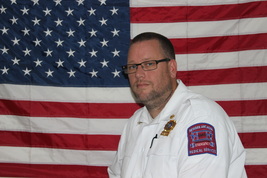 Chief Todd Blanchard:
Chief Blanchard is a Newark native who graduated from the Newark Central School District in 1993. He then attended Finger Lakes Community College. Todd began in EMS and Fire Services in 1992 and continued his career in EMS until he became Chief of NAVA in 2011. He continues to work with the staff and Board of Directors helping Newark EMS meet the needs of the community. Todd resides in the Town of Arcadia, where he lives with his family on a small farm. He enjoys hunting and most outdoor activities that involve spending time with them. Chief Blanchard can be reached at:
toddblanchard@newarkambulance.org
---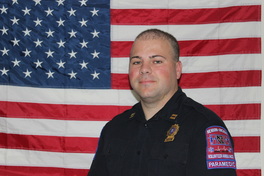 Chief of Advanced Life Support, Deputy Chief Brandon Howard:
Brandon began his career at Newark-Arcadia Volunteer Ambulance as a trainee in 2003 and worked his way up the ranks to culminate as a Critical Care Paramedic in 2011. Brandon also is a CPR, Advanced Cardiac Life Support, and Pediatric Advanced Life Support instructor. His hard work and dedication to excellent patient care earned him the member of the year award in 2011 for Newark-Arcadia Volunteer Ambulance. Brandon works closely with the quality improvement coordinator, and training department to constantly improve patient care. When he isn't busy serving the public he enjoys spending quality time with his family and friends, and catches an occasional Colts football game. Brandon currently resides in the Village of Williamson with his wife and two sons. He can be contacted at:
brandonhoward@newarkambulance.org
---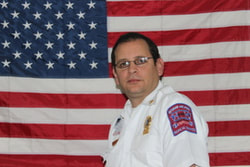 Mike Catalano, Community Outreach Coordinator:
Mike Catalano grew up in Gates, NY, and currently lives in Palmyra with his teen-age daughter. After graduation Mike joined the Navy where he served for 21 years, both active and reserves. I
nvolved in public safety for 29 years, Mike began at the Chili FD where he volunteered for 13 years as a Dispatcher, Fire Fighter & EMT. Mike has worked at Monroe Ambulance for over 24 years and
came to Newark EMS in 2012 as the Project Manager. He was instrumental in establishing the ambulette service. Mike served as Deputy Chief from 2014 to 2016 and currently handles Newark's public relations. While he has returned to Monroe Ambulance fulltime, he remains at Newark EMS on a part time basis.
mcatalano@newarkambulance.org
---
Bailey, Ryan

​Beman, Jim

Bonadonna, Peter

Burdick, Amanda

Caparelli, James

Colacino, Mara

DeWolf, Daniel

Dunphy, Fiona

Fera, Paul

Flanagan, Shawn J.

Forjone, Megan

Fox, Renee

Fritz, Mike

Gardner, Jon

Gordner, Lynn

Hand, Tammy

Hilton, Naomi

Hysack, Seth

Johnson, Alicia

Leslie, James

Lucieer, Sheila

MacDonald, Kayla

MacTaggart, Ian

Martin, McKenna

Meath, Mindi

Miller, Joyce

Miller, Ralph

Ochs, Christian

Pieters, Jeffery

Pilozzi Jr, Alex

Plain, Matthew

Raty, Ashley

​Salerno, Rocco

Sirkin, Jon

Smith, Dave

Stitely, Mike

Tellier, Patrick